How the New Child Support Guidelines May Affect Your Family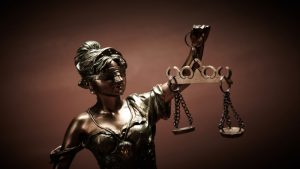 If you are a parent in Illinois that is considering divorce, you may wonder about how the recent changes to how child support calculations are being conducted may affect you and your family. The new regulations became effective in July 2017, and many in the Chicago area are turning to their Franklin Park child support attorney for advice and guidance. It is worth noting that any child support agreements in place prior to July 1, 2017 will not change.
How Are Child Support Payments Calculated Now?
Chicago area parents that are divorcing can rely on their Franklin Park child support attorney to guide them through the changes that were enacted with the passing of HB3982. The new child support guidelines rely on "income shares" to calculate payment amounts, and the results are deemed to be a more accurate and fair method than the previously used percentage of income model. Both of the parents' incomes are combined, and it is determined how much money would be available for child-related expenses had the parents not divorced. This number is then used to determine the amount or "share" that the non-custodial parent is obligated to pay in support.
Do the New Guidelines Affect the Collection of Past Due Payments?
The guidelines enacted in July 2017 have no bearing on cases that were determined under the previous method. In the event that there are past-due amounts owed to the custodial parent, the Illinois court system will continue to oversee the collection process. A knowledgeable Franklin Park child support attorney will be able to petition the court on your behalf for the collection of overdue child support payments. Non-custodial parents that are experiencing difficulty in making their child support payments can contact a Franklin Park child support attorney to assist in petitioning the court with a request for relief.
Gordon & Perlut, LLC law firm specializes in Family Law and Divorce cases. With offices in both Chicago and Skokie, Illinois the firm is well-positioned to serve the greater Chicago area including Cook, DuPage, and Lake counties.