5 Ways to Take Better Care of Your Pets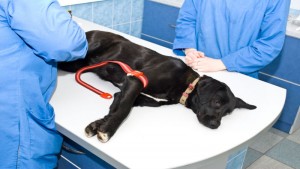 Know The Warning Signs
If your dog or cat is sick, you'll see the signs sooner or later. From odd eating habits to dry coats, vomiting, sluggishness or more, know what those signs are and keep a lookout for them. If you don't, you could end up bringing your pet to the vet too late.
Bring Them In For Regular Checkups
If you want your beloved pets to stay healthy, then schedule regular visits to the vet clinic and do your best to keep to that schedule. These checkups can easily pick up on signs of health problems before they grow worse, allowing you to get the appropriate treatment for your pet right away. Consult with your vet on how often this needs to happen. For instance, if you've got a puppy, visits every 3 to 4 weeks until the puppy reaches 16 weeks old makes for a good goal. If you've got old dogs or cats, two visits to the vet every year is a good number to shoot for, says PetMD.
Get Them Vaccinated
Shots for distemper-parvo and rabies, as well as for other diseases can make a difference later on. So give them the immunity and added protection they need.
Have Them Tested
If you suspect there's something wrong, or if your pets seem to be in pain, even in the absence of any outward signs, don't dismiss that. Drive your pet to the nearest vet clinic right away.
Explore Options
There are a number of animal clinics that offer a variety of healthcare treatments, one of which includes the holistic approach. If you want to provide your pet with faster pain relief or treatments that come with zero negative side-effects, you might want to give these treatments a try. From acupuncture to homeopathy, chiropractic adjustments and more, you can easily find a way to make your pet comfortable. Contact Holistic Veterinary Healing at 240-715-6570 for more information. You can also connect with them on Facebook for more updates!