Why Quality Matters With Dental Unit Components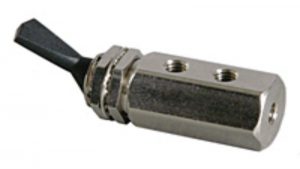 It can be a challenge for any dental office to find the right components, parts, and specialty valves for new equipment or for repair or replacement. The biggest difficulty is in selecting a quality component to provide a long duty cycle and minimal maintenance requirements.
A common mistake when purchasing dental unit components, particularly online, is to choose based on price. There are several risks and issues to consider when choosing cheap parts and components, and often the apparent cost-savings these items offer are quickly offset by the limited duty cycle and the need to replace the dental parts and components in a very short period of time.
Valves
One of the items that may need to be replaced in most dental equipment are the valves. These dental unit components have to be designed to not only meet the size and pressure requirements for the pneumatic and vacuum systems, but they also have to be designed to operate effectively and to seal completely.
Poor performance in valves results in poor performance with the equipment. This results in less effective procedures for patients, and it has a direct impact on the quality of services provided.
Fittings, Holders and Regulators and Saliva Ejectors
All other dental unit components, including saliva ejectors, holders, pressure indicators, and quick disconnects for pneumatic systems, also need to be designed to meet the demands of the system.
Quality parts and components ensure that all of the parts in the system are correctly designed, sized, and manufactured to provide top quality new and replacement parts. Many of the top manufacturers also provide the option for custom design of both these components as well as valves, ensuring that even hard to find parts can be ordered with quality and precision manufacturing in place.
The cost of quality in all dental components is essential for any practice. Quality parts mean a better user experience for hygienists and dentists and a positive experience for patients.