What to Do with Your Pets When You Go on Vacation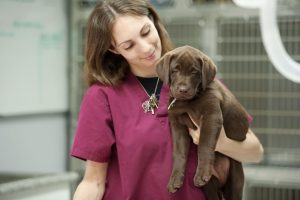 Pets – they enrich our lives in so many ways. However, they have to be left behind at times, particularly when you're heading out on vacation. While some hotels and other properties do accept pets, they charge hefty fees to bring Fido along with you, and many properties have a strict no pets policy. So, what should you do with your pets when you go on vacation?
Go Low-Cost
One of the most common steps is to have a friend, family member or neighbor look in on your dog while you're out of town. This is generally the least expensive option, but it can be problematic. For instance, what happens if the person you've chosen forgets to feed and water the dog one day? What about playtime and exercise?
Hire a Sitter
Rather than handing over the responsibility to someone you know, you can hire someone to pet sit your dog while you're out of town. However, this can also be problematic. How many other dogs is the sitter handling at the same time? How much time will they be able to spend with your dog? Will they be able to be at your home at the times when your pet needs them?
Kennel Services
Another option is to use kennel services. There are quite a few options throughout New Jersey, ranging from pet boarding facilities to veterinary offices. However, understand that when you work with kennels, you may not be getting what you think. Make sure you know exactly what's being offered for the price you pay. Consider asking the following questions before agreeing to board your dog anywhere:
Will my dog be allowed to play outside?
Will you exercise my dog regularly?
Will my dog be supervised when around other dogs?
Will my dog be fed the same type of food he or she is used to?
At K9 Resorts Daycare and Luxury Hotel, we specialize in giving your dog the luxurious, pampered experience they deserve. Whether you're going out of town for a few days or a couple of weeks, our multi-award-winning New Jersey location is the ideal place for your dog to spend time. Our staff are fully trained experts, our facility is designed to ensure not just fun, but safety and enjoyment, and the peace of mind you gain knowing that your beloved pet is well cared for is priceless.