The Many Benefits of the Lowly Carton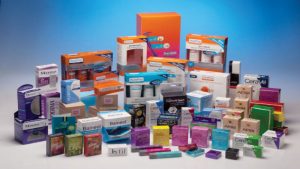 We may not think of a carton as being a particularly important item. However, when you're in the food industry, using a carton for packaging can provide many benefits. Here are some things to consider.
Cartons work well for many different types of food. While we might immediately think of these as designed only for milk, many other foods actually fit very well. Even crackers and cookies work well in cartons. This makes these a convenient type of packaging for companies that make multiple food products. You can often use the same size and type of cartons for several different products, simplifying your packaging orders and making these more cost effective.
Cartons can be made from a biodegradable or recyclable material, so these are environmentally friendly. Letting your customers know you use environmentally friendly materials for packaging is great for your corporate image. Cartons are available in multiple sizes, too.
Cartons work well for the consumer. These are easy to store and easy to reclose, making them a container the customer likes. These often take up less room on pantry or refrigerator shelves than boxes. In addition, cartons provide good protection for food items that easily break or crumble.
Cartons can easily be customized. Your packaging should be an integral part of your overall marketing and brand recognition plan. Your packaging provider can work with you to design a package that will contribute to your overall brand image, making your product easily recognizable.
As you're planning packaging for your food products, be sure to talk with your provider about cartons. These are inexpensive, reliable packages that work well for many products and that look great, too. This is packaging you can count on to meet all your needs and be popular with your customers, too.