High-Performance and Easy-to-Program PCR Machines in Chestnut Hill, MA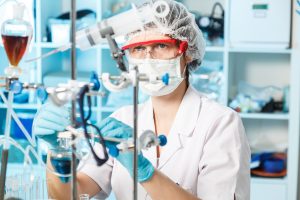 Today's thermal cycler makes lab and fieldwork a more efficient and consistent prospect through updated features, such as modular systems, that improve flexibility and adaptability. Which thermal cycler will work best depends on which features best align with the work involved.
What Is a Thermal Cycler?
Thermal cyclers, also thermocyclers or PCR machines, are essential laboratory equipment for work in molecular biology. While they can serve a series of purposes, the devices are an important part of DNA amplification.
DNA amplification refers to the creation of millions or even billions of copies of a DNA sample via a process called PCR, or polymerase chain reaction. The copied, or amplified, DNA creates a large enough sample for observers to carry out detailed studies or identify genetic disorders.
How Does a Thermal Cycler Work?
A core component of thermal cyclers is a heating block. This piece holds multiple sample tubes carrying reaction mixtures. The PCR process takes place due to precise temperature changes performed by the block at specific pre-programmed times.
Cycler Selection Considerations
Several considerations factor into the selection of a PCR machine. These include:
Gradient functionality to heat regions of the block independently
Large LCD color touch-screen with user-friendly interface
Time and temperature displayed in real-time
Outstanding temperature uniformity for consistent results
Quick thermal block heating and cooling
Heated lids to minimize condensation
Capacity to handle various vessel types, including PCR tubes, PCR plates and well plates
High-performance digital spatial profiling
Large program storage capacity
NE LabSystems has been providing access to a comprehensive line of scientific and medical equipment by top manufacturers for more than 15 years. Call (877) 733-6838 or visit
today to learn more.