Handicap Accessible Sinks For Those At Home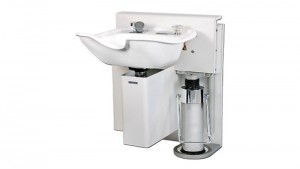 Safety has always been an issue for those who are caring for the elderly. For those who live alone, sometimes performing the simplest acts can suddenly be fraught with difficulty. This is certainly true if you are also handicapped. In fact, no matter what age you are, if you have a handicap. Bathing may never seem easy unless you have a caregiver there to help. Yet, everyone may relax more if the bathroom facilities have handicap accessible sinks installed.
What Are Handicap Accessible Sinks?
A proper bathroom design contains at least one sink. Regular sinks are fixed and rigid in their purpose and structure. They do not lower for small children or those in a wheelchair. They are not portable. They also are not flexible in other aspects of their design. As a result, they are not suitable for individuals who have a handicap.
Handicap accessible sinks, on the other hand, are truly accessible for every individual. They can be raised, lowered and tilted. If necessary, they are removable for use in the bedroom or kitchen.
Why Install Handicap Accessible Sinks?
Why should you install handicap accessible sinks? The answer is as simple as this. It makes washing hair, hands and body parts much easier. In doing so, it ensures that the handicapped individual continues to use the bathroom facilities without qualm. The installation of a handicap accessible sink and other similar equipment allows the individual, aged or not, to feel:
More Independent – They do not have to rely on the services of a caregiver every time they want to wash their hair, hands or body
More at Ease – People should not feel uncomfortable every time they visit the bathroom, If the bathroom equipment make common acts difficult, it will discourage bathing and other hygienic actions
Pride – This allows a handicapped person to retain pride in their ability to take care of certain aspects of his or her life on their own
Comfortable – While washing hair in the sink may require the assistance of a friend or caregiver, the experience is comfortable. The accessible sinks for handicap are adjustable and are wheelchair accessible
It is possible to ensure the elderly and the handicapped do not have a negative experience when they visit their own bathroom.
Handicap Accessible Sinks and a Proper Bathroom Design
If you wish to ensure a handicapped individual retains their pride, independence and sense of self-worth, be sure to consider all aspects of the bathroom design. A proper bathroom design will embrace the diverse aspects of accessibility while including safety and comfort. By installing handicap accessible sinks, bathtubs and toilets, you are making certain that the elderly and the disabled can live their own lives with greater ease.