Getting a Tummy Tuck? 4 Things to Know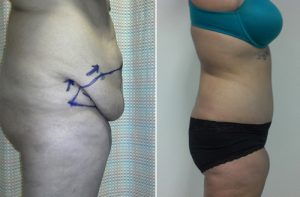 Diet and exercise are often the answer to slimming down. But if you're tired of working like a dog at the gym, with little to no results to show for it, then it might be a good idea to try out other options. Still not getting your belly to shape up right? Why not go for a tummy tuck? Before you say yes, read on to know more about the procedure:
You won't lose weight
This isn't like liposuction. While you may lose a few pounds, this is best done when you're near your ideal weight. It's not a weight loss procedure but a contouring procedure, Prevention explains. You'll want to keep this in mind.
It won't make your marks go away
If you have stretch marks and you think that a tummy tuck will help you get rid of those marks, that depends on the location of the marks. Ideally, if the stretch marks are part of the lower excess skin, then they can be removed, lowered or even moved. However, this is a guarantee. Consult with a weight loss doctor and tummy tuck specialist to discuss your options.
You need a pro
For the best results, it's wise to hire the services of an experienced, trained and competent surgeon. Be sure to check the credentials and qualifications of the doctor who's going to perform the procedure. After all, the last thing you want to do is to hand over your health and safety to a doctor who's on his first day on the job. With a pro to take care of the procedure, you can count on excellent results.
It's not cheap
Be prepared to pay for as much as $5,891. That's the 2015 national average for the procedure. Your insurance isn't likely to take care of it so be sure your account has more than enough to cover the costs.