Frequently Asked Questions about Exterior Iron Doors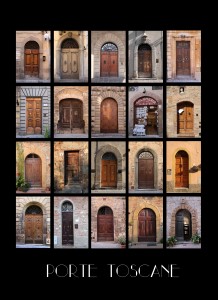 Many people are choosing exterior iron doors for their homes, these days. They are very impressive, strong, and make a wonderful addition or upgrade to your house. However, you may have questions about iron doors before you decide to buy, and here are some of the most frequent questions with answers.
1. Will Exterior Iron Doors Rust?
This is a common concern because iron is subject to oxidation and will rust if not properly sealed. However, as long as you choose quality doors, you should not have a problem. Here is how the best doors are finished:
Each door is sandblasted to completely clean the surface before finishing.
The iron is galvanized by using a hot dipped process to cover the doors with a protective coating.
Special zinc primer is applied. However, this is not simply painted on. The primer is applied with an electrocstatic process similar to modern powder coating methods. This assures a rust proof finish which will not easily scratch off.
High grade epoxy type enamel is sprayed on and allowed to bake for hours.
The best exterior iron doors are hand finished and then the manufacturer applies clear coat. This will prevent rust for many years.
2. Will I Receive a Good Warranty with My Exterior Iron Door?
This will depend on the provider you use. For example, some exterior iron doors come with a 5 year warranty. Yet, you can find high grade doors with a 25 year warranty and this will provide one of the best warranties in the business.
3. Are Iron Exterior Doors Well Insulated?
As you know, iron itself is not a superior insulator. However, high quality doors are injected with polyurethane foam during the manufacturing process. This greatly increases their energy efficiency. In addition, it also provides sound insulation from outside noise.
4. Are Iron Exterior Doors Much Better Than Wood?
Exterior iron doors are superior to wood in several ways:
Strength – few things are stronger than iron and your new doors will withstand an enormous amount of wear and tear. In addition, iron front doors are very secure and it is very difficult for thieves to break them down. Plus, when you purchase the best doors, they will hold up against strong storms, including hurricanes.
Longevity – iron doors will not rot like wood. They are perfect for areas of high humidity.
Beauty – if want an impressive home, install new exterior iron doors. They are as long lasting as they are beautiful.
To know more about Iron Doors Now visit us on:
Iron Doors Now on Yelp
Iron Doors Now on Facebook
Iron Doors Now on Twitter
Iron Doors Now on Pinterest
Iron Doors Now Blog
Iron Doors Now on YouTube
About Iron Doors Now
Iron Doors Now on Yahoo
Iron Doors Now on Kudzu
Iron Doors Now on Houzz
Iron Doors Now on BBB
Iron Doors Now on Manta
Iron Doors Now on Vimeo