Different Services Offered To Alzheimer's Care Patients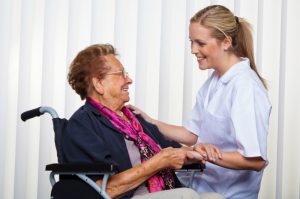 Sunshine Adult Day Health Care Center in Bergenfield is the place for Alzheimer's Care in Bergen County, New Jersey. Offering day care services to relieve primary care givers, Sunshine Adult Day Health Care Center offers services specifically tailored to patients with Alzheimer's or other forms of dementia, in addition to a wide range of services for all seniors.
Because we know that every patient is an individual, we are committed to an individual approach to patient care. Our multidisciplinary team includes nurses, social workers, therapists, dieticians, doctors, and senior care specialists. Together with you and your family, this team helps develop a day care plan that helps meet daily living needs in a respite care setting, as well as introducing cognitive strategies that may improve cognitive functioning or slow the rate of decline in some patients with Alzheimer's and dementia symptoms.
We believe that physical and mental health are intertwined. That is why all of our residents have a custom designed menu that not only meets individual health needs, but also focuses on cultural and personal preferences. Physical, occupational, and speech therapists can work with patients to help them retain or regain function after an injury or in the event of an illness that threatens functioning. Physicians, ophthalmologists, podiatrists, and nurses look after physical health, and can help manage diseases and handle medication administration. There efforts are reinforced by senior specialists providing aid with all aspects of personal care.
Most important for those beginning to experience Alzheimer's symptoms are Sunshine Adult Day Health Care Center's special dementia programming. These activities are not merely recreational, but specially designed to help promote memory stimulation, slow degeneration, and even offer some patients the opportunity to regain some lost cognitive abilities. Our facilities, while warm and inviting, are also secure, so that you can leave your loved one for the day without worrying about wandering or safety. Want to find out more? Call to find out how to use a free one-day pass and experience Bergen County's best respite care.