Before You Choose an Alcohol Carrier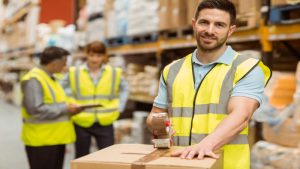 If your business needs to ship beer, wine, or spirits, you have special needs. For example, alcoholic beverages are temperature and atmosphere sensitive. Also, there are many shipping regulations concerning alcohol, and they differ from state to state. Before you choose an alcohol carrier for your company, consider all the benefits that a freight broker with alcohol shipping experience can provide.
What is a Broker?
A shipping or freight broker helps you with freight management services. Here is an example. A local micro brewery in Kentucky wants to ship a partial truckload of beer to California. The brewery owner can check with many carriers to see who can handle the load. However, it's much easier to contact a freight brokerage, so he calls a trusted broker.
The broker routinely uses more than one alcohol carrier, and he understands the shipping regulations in all the states involved. It doesn't take long for the broker to call a carrier and set up LTL transportation for the brewery. In fact, the broker can take advantage of volume discount rates and passes the savings on to the customer. Here are the benefits the customer receives:
Less work
Lower shipping fees
Dependable service
No hassles
Since the work is outsourced, the business owner doesn't have to keep a freight manager on the payroll. This saves money on employee related expenses.
Why Use a Broker to Ship Alcohol?
When you ship alcohol, you have to know all the rules about shipping for each state. If not, you could end up with some serious issues. A broker with many alcohol carrier contacts takes care of all this for you. He keeps up with all the law changes as they occur also, and can negotiate on your behalf to get you the lowest possible freight charges.