What You Need to Know About Personal Injury Claims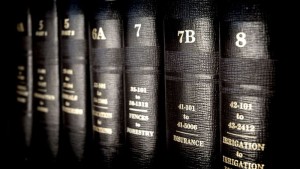 The world can be a dangerous place and unfortunately people get injured. While paying attention to your surroundings and maintaining a high level of caution is a good practice, it is not always enough to keep yourself and your loved ones safe. Despite your best efforts, it is more than possible to be injured through the negligence and/or wrongdoing of someone else.
Types of Personal Injuries
One of the most challenging areas of personal injury law can be sifting through the wide variety of cases and finding the laws that pertain to your particular case. At Fisk & Monteleone, LTD, we have experience in all types of personal injury including workers' compensation claims, medical malpractice, nursing home, construction negligence, and automobile accidents. Should the worse happen and you find yourself with the possibility of a wrongful death suit, your Boone County personal injury attorneys have experience with investigating, filing, and fighting for those cases, too.
Keep in mind that personal injuries are not always physical. In many instances, the negligence or direct action of another person can result in psychological injury, including emotional pain and suffering, mental impairment, or mental harm. If these issues cause an impairment to your daily life, then you should consider discussing the issues with an Illinois personal injury attorney.
Dealing with a Personal Injury
Victims of personal injuries often find themselves at a loss for how to proceed. It is not always readily apparent at what kind of claim you might be looking, and the perceived obstacles might seem insurmountable. Your Boone County personal injury attorney, however, will understand what you are dealing with and what action to take. They can even help investigate your claim, and will fight to ensure that your rights are not overlooked. Sometimes it is even possible to recoup medical expenses, both past, present, and future, related to the accident.
Start the Healing Process Today
If you or a loved one has been injured due to the negligence of someone else or a third party, you might have the right to a personal injury claim. Contact a Boone County personal injury attorney today to discuss your particular case and examine your options.
Let us help you set your life to rights and ensure that you receive the compensation you are entitled to. The health and well-being of you and your family is one of the most important aspects of life – contact us today and allow us to fight for your rights.