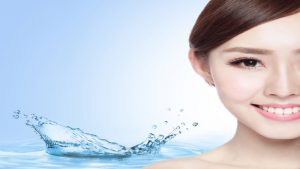 The first spa was a town in Belgium, literally named "Spa," that was rich with natural hot springs. Soldiers would stop in and rest, ditching their chainmail for the rejuvenating waters of the earth. Word spread, more and more people came from further and further away to experience the healing powers of the hot springs, a local economy sprung up to cater to the travelers, and thus, the spa was born. Since then, both spas and medical sciences have come a long way, culminating in the modern medical spa.
What Exactly is a MedSpa?
A MedSpa, literally just a portmanteau of "medical" and "spa," is essentially a regular spa that is capable of specialized cosmetic medical procedures. All the regular accouterments will generally be there, so a MedSpa can provide facials, massages, manicures, pedicures, etc., but they are also equipped for things like Botox, laser skin treatment, laser hair removal, and other medical aesthetic procedures.
Medical Aesthetics
The practice of medical aesthetics is a general term for any procedures that are medical in nature and designed to improve appearances. Some examples of medical aesthetics include:
*     Botox – An injectable toxin that can smooth out the lines created by age and worry
*     Plastic Surgery – Reconstructive surgery designed to reshape some aspect of the patient
*     Liposuction – A procedure that removes fat from inside the patient.
*     Laser Skin Treatment – Using lasers to smooth out lines, remove liver spots, moles, spider veins, or other blemishes
*     Laser Hair Removal – Using lasers to remove the whole hair, cuticle and all, to prevent hair from growing back in the location treated
Things to Watch Out For
Though Medspas are medical facilities, and thus, ostensibly well-regulated, the regulations in place are not federal and vary widely from state to state. Always make sure of your state's regulations before trusting a MedSpa, as it's possible in some places to simply buy a laser and open up shop. Fortunately, a MedSpa in Fayetteville, GA , is required to have a licensed physician in a supervisory position, and for all medical aestheticians to be licensed, so if you choose to go to a MedSpa locally, you should be safe. Regardless, it is always important to be vigilant of anything pertaining to your health.
If you regularly frequent normal spas, or if you are simply curious, then you absolutely should consider a MedSpa as an option. Scientific advancements in anti-aging have increased in recent years, and there are many new possibilities in treating your appearance. Never utilize a MedSpa as a replacement for a dermatologist, but for cosmetic procedures, Medspas are unquestionably the best option.