Treat Yourself to a Tanzania Safari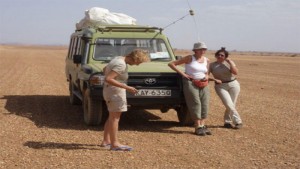 Wildlife safaris in Tanzania, East Africa, are among the most unique and sought-after expeditions in the world. Several options are available starting with a three-day safari. No matter how many days your excursion lasts, you will have the services of a professional driver/guide, who will pick you up at your hotel in Arusha in a comfortable 4×4 land cruiser.
View Life Inside a Crater
Among the many high points of wildlife safaris in Tanzania is a visit to Ngorongoro Crater. You will have lunch in the conservation area and then descend into this amazing crater, which was formed 2.5 million years ago. The once volcanic mountain sank because of inactivity, and now visitors can explore its confines to have a look at the abundant wildlife. The crater is home to some 30,000 animals, such as tree-climbing lions, black rhinos, zebras, gazelles and elephants. There is also a huge assortment of birds, including ostriches, flamingos, herons and secretary birds among many others.
Visit an Alkaline Lake
Offering spectacular vistas, Manyara is a shallow, alkaline lake at the edge of the Rift Valley. In addition to an abundance of birdlife, a small sampling of which includes lovebirds, kingfishers, storks, pelicans and guinea fowl, you will see in Lake Manyara National Park a variety of vegetation: marshes, savannahs and woodlands. The park is also home to lions, elephants, giraffes, wildebeest, impalas and many other animals as well as a large concentration of baboons.
Explore the Serengeti
The Serengeti plains are famous for the annual migration of wildebeest and zebras. Here, in the most renowned of Tanzania's national parks, you will find the animal group called the Big Five, composed of the lion, elephant, leopard, rhinoceros and cape buffalo. Many other animals call the Serengeti home, as do a wide range of birds.
Learn What Your Safari Includes
The price of wildlife safaris in Tanzania includes all game drives, park entrance fees and government taxes, your driver/guide and all accommodations and ground transportation during the safari. You are on your own for expenses such as your hotel in Arusha, personal travel insurance, flights, airport transfers and taxes and all personal expenses, such as tips, telephone calls and beverage costs.
Start Planning Your Trip
With the guidance of professionals accustomed to planning wildlife safaris in Tanzania, trip details will come together in no time. This is the kind of adventure that happens to most people only once in a lifetime and the experts who organize wildlife safaris in Tanzania can make your trip a truly memorable experience. Visit designersafari.com.