Tips for Finding the Perfect, Cheap Wedding Venue in Austin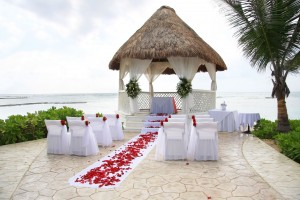 You have many decisions to make when planning your wedding and one of the most important ones is choosing the wedding venue. While there are many places that offer package prices for holding your wedding, if you are on a budget, you may be wanting searching for a less expensive location. Here are some tips for finding a cheap wedding venue in Austin.
Avoid a Saturday Wedding
Saturday is the most common day of the week in which to hold a wedding. Since it is the day that most people select for their wedding, it is also the most expensive. If you want to save money on your wedding venue, hold your wedding on a Sunday or a Friday evening. Many venues will offer a discount for those days as they usually do not get many weddings booked then.
Get Married in the Morning
Another way to find a cheap wedding venue is to schedule your wedding in the morning. Most people schedule their weddings for the late afternoon and early evening and then serve dinner at the reception. However, serving breakfast or brunch is much less expensive. Having your wedding in the morning wedding allows you to spend the rest of the day celebrating with your family, friends and new spouse.
Try a Non-Traditional Venue
Instead of selecting a traditional wedding venue, go with something a little different. Try a public park, the rooftop of a building or an art museum in which to hold your ceremony and/or reception. Places that do not normally hold weddings will probably be much less expensive than traditional wedding venues. Be creative in your thinking and pick a place that holds special meaning for you both.
Choose what Is Important to You
When trying to select a cheap wedding venue, prioritize what you really want from the venue. Are you looking for great outdoor scenery or is excellent food more important? Figure out what is most important to you and spend a little more money for it. You can trim your wedding budget in other places to make up the difference.
Do it All in One Place
Instead of booking a location for your wedding ceremony and then the reception, cut your venue budget in half by holding the ceremony and reception in one location. Not only will it be less expensive, but also you won't have to worry about your guests getting lost on the way to the reception.
There are many ways to save money on booking a wedding venue. Shop around when searching for venues and think outside of the traditional wedding box. With careful planning, you can find the perfect, cheap wedding venue for the most important day of your life.