Reasons To Choose Stainless Steel Pipe Fittings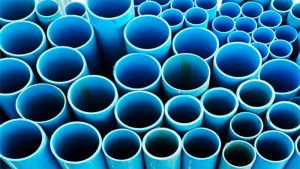 Stainless steel is used across all industries. This product is the go-to option in many applications and types of sanitary processing, including for the production of food and beverages. It is also used in most processes where chemicals or corrosive materials are processed as well as in applications where durability, temperature range and ability to withstand pressure are essential considerations.
To help to understand why stainless steel fittings and pipe may be the best choice for a specific job or application, consider the following issues.
Longer Lasting
Perhaps the biggest competitor to stainless steel, particularly in demanding operating conditions, is the use of galvanized pipe and fittings. This is a common choice in breweries and distilleries, but it does have its limitations.
The galvanizing process uses zinc, which will react with typical chemicals and additives in tap water. The result is a buildup of the residue from these reactions in the pipe and fittings. Not only can this slow down the movement through the system but it also increases the risk of corrosion at those locations.
Variety of Standard Fittings
With the industry use of stainless steel fittings, there is a top selection of standard types of fittings. When the fittings are part of the standard inventory, there is less chance that custom fittings have to be manufactured for a job.
Not only does this speed up delivery time and get rid of the long lead times for custom ordered stainless steel fittings, but it also assists in keeping the cost of materials within the budget.
There are also different options for connecting stainless fittings and stainless pipe. These can be designed to be easy to remove, clean or replace, which include the clamp types of fittings, or they can permanently connected for durability.