Reasons To Buy Used Parts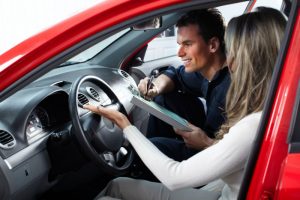 Anyone who takes a look around Chicago's streets can see that there are a lot of cars in the Windy City. As vehicles have become more and more reliable, people have begun to keep their vehicles for longer periods of time. Over time, even the most reliable vehicle will need some repair. Though mostly overlooked by part buyers, there are a lot of good reasons to consider buying used auto parts.
Less Expensive
Perhaps the most attractive quality of used parts is that they are less expensive than new ones. There are a lot of Chicago auto parts stores, but the best prices available are always on used parts. As a general rule, used parts sell for about half of the cost of new ones.
Better Quality
When automobile manufacturers make cars, the vehicles are built with specially designed parts for that specific vehicle. In most cases, the original parts are built with better materials and to higher standards than aftermarket parts. Used parts often present a better value than new aftermarket parts as the used parts are simply made better.
Precise Fit
Many aftermarket parts are made to fit a variety of different vehicles. For example, a manufacturer may make an alternator that can be used on dozens of different vehicles. These parts will work, but are not an exact fit. In many cases, bolts need to be moved, shims inserted or brackets changed to make the part work. With a used part from the original equipment manufacturer, the part will be a perfect fit that will be easy to install.
Whether you are looking for new or used parts, contact Aero Auto Parts by phone at 773-483-2626 or via their website at www.aeroautoparts.com. Aero has been in the Chicago auto parts business for over 60 years and can help you find what you need.