Planning Beverage Processing Facilities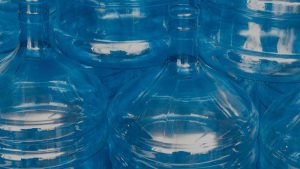 One of the biggest challenges that many types of manufacturing and production company have in any industry is planning the initial setup of the system and choice of equipment. In the beverage processing industry that can be particularly important as different types of production require specialized equipment.
The key to designing any type of facility is in looking beyond what is needed right now and into what is needed in the future. This is true for breweries, soda or sports drink production or even in the production of dairy beverages.
While it is challenging for a startup company to know exactly what trends may be in the industry, it is still a practical exercise. Understanding the business plan for the long term and considering things like production capacity of beverage processing is going to be crucial in making choices of equipment that are going to have the capability of keeping pace with future production requirements.
Consider Modular Types of Systems
A few of the top US-based companies manufacturing beverage processing equipment have built in the option for growth and expansion to their product lines. They offer modular types of components that can be stand-alone equipment, highly portable equipment used across multiple processing lines or even equipment that can be integrated into existing production systems.
By choosing a manufacturer offering the parts and components you need, as well as offering options to add to capacity and production, your company can buy for what is required today but to still have the option to add on. Working with established companies ensures system compatibility, which can be a challenge when trying to add components from various manufacturers.
These top beverage equipment manufacturers are also experienced in the beverage production industry and can provide invaluable customer support and technical expertise during setup and configuration of the equipment and your system.