Options To Consider With Floor Scales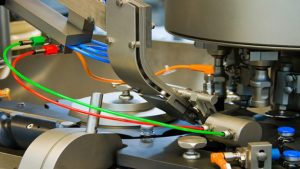 Once you have determined the load capacity and the physical platform size required for any type of platform or floor scale, there are still some decisions that need to be made.
Different manufacturers will offer a variety of features and options to make the use of the floor scales easier and more efficient for your specific workplace or setting. Considering these options will help to find the best combination of features to enhance using the scale.
Above Ground or Flush Mounts
There are two installations or mount options for most types of floor scales, although specific scales may be designed for either the above ground or flush mount. The above ground scale simply sits on the floor, allowing this scale to be easily moved if needed.
By mounting the floor scale, so it sits flush with the surface, there is additional protection for the scale. However, it also requires a specific type of mount frame as well as considerations for drainage. These are scales that are permanently placed as they are not easy to move.
Display and Controller Location
Having both a weight display and controller located at the scale may be an important consideration. Some models of floor scales have the controller mounted directly to the frame of the scale while others allow for a distant positioning of the unit.
When the controller or display allows for flexible positioning, it is easier to protect the system and prevent accidental damage when the scale is loaded or unloaded.
Ramps
For the above ground types of platform scales, ramps can be a simple solution to ease of loading and unloading the scales. This also prevents damage to the scale as it prevents the forks on pallet movers from hitting the scale or even lifting the scale with inexperienced equipment operators.
Considering the options along with the actual platform scale will ensure you get the right weighing system for the specific requirements of the job.