Never Seem to Have Enough Money? 4 Ways to Combat Your Financial Problems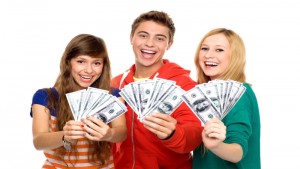 It's getting harder to make ends meet. If you feel like you never have enough money, here's what you can do to improve your financial situation.
Make a list
If you're making a ton of money mistakes, that could be why you never seem to have enough in your wallet or bank account, 640 Toronto's The Morning Show says. List down all your expenses. Do you need that gym membership? If you're spending money on things that don't bring any value to your or you just don't realize you're spending that much money on them, then it may be time to sit back and re-assess your spending habits.
Check your debt levels
If you've got too much debt, you may be stretching yourself too thin with all those payments. List down everything you owe and figure out a way to pay them all back. Don't just rely on automatic payments every month. If you're starting to feel the pinch, it may be time to talk to an expert.
Look for expert advice
Talk to a 4 Pillars consultant about your debt problems. By reaching out to a pro, you can get the right advice. That way, you won't waste time looking in the wrong places or trying out wrong strategies. Get help sooner so you can get out of debt faster.
Pay yourself
Start saving. Buying that expensive latte a day isn't bad if you pay yourself first. The problem many people with debt have is that they don't build that rainy-day fund. When financial emergencies happen, they're left with little to no funds to fall back on. Get your finances back on track by getting help from a 4 Pillars consultant. Once you've cleared your debt, don't make the same mistakes you did in the past. Save money so you won't end up in debt again.
You can contact our consultant Chris Grew for more details!
Disclaimer: All 4 Pillars Debt Relief Specialists are independent consultants that represent and advocate for the debtor during their insolvency and throughout their financial rehabilitation. 4 Pillars Debt Relief Specialists are not Licensed Insolvency Trustees, Lawyers, or Non-profit Credit Counsellors.