Need Help With Your Bigcommerce Project? Ask us!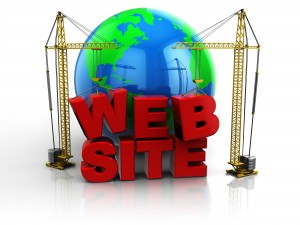 So you've taken the plunge and decided to launch your online store. Congratulations! You're entering a world of possibilities. The opportunities for reaching consumers via the Internet are virtually (no pun intended) endless. If you're going to have a significant web presence, you need to think very carefully about what you are going to do about web design. Have you considered a custom web site? If you have, your head is probably spinning with all the functionalities and integrations possible. If you haven't, guess what? It's time to start thinking about one.
Be Different From the Other Companies
A custom site sets you apart from the competition both in looks and functionality. Beyond just looking nice, a polished and professionally designed website lets customers know they are shopping somewhere trustworthy. You need full functionality to keep them coming back. Customers demand that they are able to easily navigate a beautiful website. If your website can't provide this experience, there's probably a couple hundred others that can.
Launching an eCommerce store, let alone a custom-designed website, is a daunting thought, but we at 1Digital Agency believe your project is a worthwhile one and that your dream deserves the time and attention needed to present your business in the best possible light on the Internet.
Helping Clients Every Step of the Way
We stand ready to walk you through the entire process, and that includes things like helping you choose an eCommerce platform. We often recommend Bigcommerce for businesses starting their first eCommerce site. Our Bigcommerce web designers are experts in making this particular platform perform at its best in every way you need it to.
Servicing the Best with the Best
We're an approved partner with this platform, among others, and we're committed to expanding our bank of Bigcommerce web designers to best serve you. Our team is able to bring you into the big leagues with a totally custom site made from scratch or modify your current Bigcommerce site to be the best it can possibly be. We consider our team members experts in working with this platform who achieve excellent results. In fact, our history with Bigcommerce web design extends back to our beginnings as a company.
The Design Setup
We've even dedicated a tab to it on our web site 1digitalagency.com. Just click the "design" tab at the top of our homepage, and you'll see the Bigcommerce option at the far left side of the popup menu. Spend a few minutes looking through our Bigcommerce options and we feel sure you'll be able to see how capable we are with the platform.