Make Your Photos Bounce with an Experienced New York Digital Media Company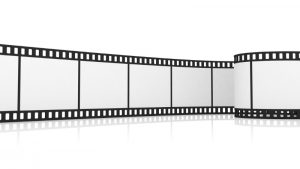 Photos are the communication medium of today, which means a lot of photos need to be taken. To be a professional, however, understanding the tools of the trade is vital to making the work stand out. One tool to do that is color correction.
The Photography Process
Photographers deal with a lot of factors and conditions – lighting, ISO and getting the timing right, for example – to get the right shot. Combining that with weather or other local conditions, having a photo with defects can be pretty discouraging.
Luckily, now there are digital ways to adjust tones, shadows, white balances and a range of other parameters to make standout images.
But, this takes time.
The Advantages of Color Correction Companies
Color correction is step two after you've already spent a considerable part of your time sorting through and picking out your best images. It makes sure they realize their full potential. But if you're a busy and in-demand photographer or producer, editing thousands of photos can take hours.
Color is a big part of getting professional photos. Among its capabilities, a
color correction service adjusts:
• Saturation
• Exposure and contrast
• Shadows and tints
• Temperature and vibrancy
• Clarity and sharpness
• Highlights
An experienced and proficient color correction service knows how to bring out a photo's best qualities. And, since it's a dedicated service, it can get batches of work done efficiently at an affordable rate.
Chromavision, based in New York, is an award-winning digital media house, technical video, film and audio service and a color correction service.
Call us at 212-686-7366 or visit our website at http://www.chromavision.net.