Home Care Services Permit People to Enjoy the Comforts of Home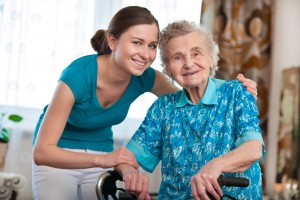 It is essential to make sure that elderly and disabled people receive home care services. If you have a loved one with declining health, you should seek assistance for their daily care needs. If your loved one prefers the comforts of home, then requisitioning in-home care is a viable solution.
Home care is a type of assistance that covers a broad range of support and health care options, all of which are provided in the home. Typically, this kind of service is recommended if a loved one requires continual or ongoing care that cannot be provided by friends or family.
Featured Health and In-Home Services
Some of the home care services offered include the following:
1. Light housekeeping
2. Washing and drying clothes
3. Grocery shopping
4. Assisting with bathing and grooming or using the bathroom
5. Cooking and meal planning
6. Basic health care assistance
Professional care services, known as skilled nursing care, are also available for seniors and others who need more health care assistance. When discussing home care with a loved one, ask him or her about their home care wishes, even if you feel uncomfortable doing so. While this part of the process is not easy, it still can be accomplished if you stay focused on your loved one's comforts and needs.
One-on-One Care
When you obtain services for home care for an elderly or disabled family member, you are guaranteed that the care is one-on-one. The caregiver is required to work in the home, providing the recipient with 100% quality assistance and attention. Care is available in the form of overnight assistance or live-in care, or the caregiver may visit for a few hours out of the day.
You need to consider your loved one's comfort level when you are considering care in the home. Most people's health is better in their homes, and they feel much happier when they are in familiar surroundings. A home environment makes it simpler for an elderly or disabled person to lead a more independent life. Home care services, when customized, can include assistance with daily chores, range-of-motion activities, grocery shopping, and medication reminders. This type of service gives people more autonomy.