Branson MO Hotels: Easy Access To Top Attractions For Children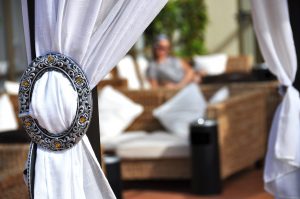 For those who want a family vacation combining wholesome entertainment for the whole family with convenience, Branson may be perfect. This lively city in the Ozark Mountains is a tourist attraction not like others. While what it offers is on a grand scale, nonetheless, it is easy to access to its attractions from many Branson MO hotels. This makes it easier for those with small children to enjoy their holidays.
Child Attractions
Branson has options that extend beyond country music. While many attractions have a western flavor to them, some do not. They are there to entertain, and this is exactly what they do. Consider the following to be a taste of what Branson has to offer to amuse and even educate the young and old.
Amazing Acrobats of Shanghai: come gaze and be amazed at the astounding performances of these acrobats at the New Shanghai Theatre,
The Butterfly Palace and Rainforest Adventure: This tropical paradise features various types of butterflies fluttering around
Branson Dinosaur Museum: For those who love and/or want to learn more about dinosaurs
The Branson Ferris Wheel: Enjoy a ride on this 150' wheel from Chicago's Navy Pier
Branson Scenic Railway: Hop aboard and take a ride through the Ozarks in this ancient steam train
National Tiger Sanctuary: Visit and learn more about how to protect such magnificent animals
Titanic Museum: For those who have always wanted to experience the Titanic in all her glory
Zipline: Check out the companies offering zip line rides
Branson MO Hotels
Planning a family vacation can be difficult. You need to keep the children happy. After all, it is their vacation, too. To make the trip easier for everyone involved, consider booking Branson MO hotels closer to the events and attractions. By doing so, you can save on gas, energy, and stress. It will make it much easier for the little ones and, therefore, more enjoyable for all.