Basic Advantages Of Installing A PVC Ball Valve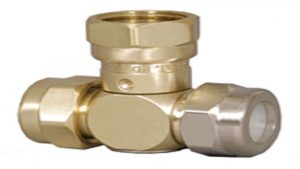 Increasingly, plumbers, engineers, and technicians are relying on Polyvinyl chloride (PVC) valves over the traditional metal types. They insist this material offers certain advantages over other types. The material is now readily available for a variety of valves types. This even includes those that remain extremely popular and common. As a result, it is not difficult to find a PVC ball valve replacing the traditional brass one.
PVC Ball Valves
PVC is a thermoplastic resin. Its composition is 57% chlorine and 43% carbon. The intention of PVC ball valves, like traditional versions, is to control easily the flow of various fluid types through a piping system. Ball valves, whether of PVC or metal are rotational motion valves. They offer quick; easy quarter turn off operations.
The use of a ball is ingenious in its simplicity. Contemporary PVC ball valves in addition to the ball consist of
Two nuts – for screwing onto the body
Elastomeric seals
End and body connectors
Overall, the ball-shaped disc serves its purpose easily – it stops or starts the flow of the liquid or other fluid. As compact valves, they also require no lubrication while providing tight sealing.
Advantages
Those who use them find PVC ball valves offer certain advantages over metal ones. PVC valves are:
Durable
Reliable
Long-living
Light-weight
Corrosion resistant – will not rust
Withstand abrasions
Both acid and alkaline impervious
Able to weather high water pressure
High temperature tolerant
Easy to install and use
Simple to disassemble
Maintenance trouble-free
Lead-free
Dezincification-resistant
Essentially, PVC ball valves are not only environmentally friendly but also affordable.
The PVC Ball Valve
Since their introduction in the 1950s, ball valves have been available various applications. Traditionally, companies produced them from various metals. More recently, PCV is becoming the material of choice. Certain qualities of a PVC ball valve, including versatility, longevity, high functionality, and affordability will continue to drive industries in this direction.