5 Questions to Ask Before You Shop for a Moisturizer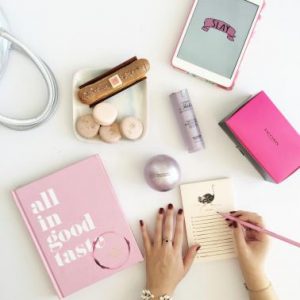 Moisturizers are a must for your skin. But applying the wrong one can lead to more skin problems. Here's how to shop for the right product:
What's your skin type?
Do you have oily skin or dry skin? Some people have a combination of both, though. Once you know what your skin type is, finding the right moisturizer should be much easier. For itchy or dry skin, you'll want to shop for oil-based products. Have normal skin? Look for the best antioxidant moisturizer cream out there. That's going to help lock in a lot of moisture for your skin, keeping you hydrated.
Where do you use it?
If you're looking for a facial moisturizer, it's best to go for creams since these are lighter and are less likely to create an oily complexion. If you're looking for a lotion or moisturizer for your body, thicker ones are make for an excellent choice.
When to do you use it?
Day time creams should be lighter than your night time creams. If you want your skin to absorb and soak up all those nutrients, put on heavy creams at night and reserve the best antioxidant moisturizer cream in your collection for day use.
What do you need?
Do you often feel tired and look like it? If you want your skin to look fresh, healthy and supple, moisturizers with antioxidants are a great option. Have sensitive skin? Stay clear of any moisturizers with fragrance. Go for hypoallergenic options so you can protect your skin without overloading it with skin care products that could irritate it and lead to unsightly rashes.
What to look for?
You might want to look for double-duty moisturizers. That means either getting one with antioxidants, whitening or even anti-aging and sun protection properties, says the WebMD. That way, you can hit two—or three—birds with one stone. Click here for more details.