3 Questions To Ask CNC Machining Companies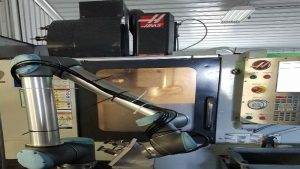 One of the challenges that new companies in the manufacturing sector face is the need to quickly find contract manufacturing companies to partner with for the production of parts and components. When it comes to choosing CNC machining companies, there are a few important questions to ask before choosing a machine shop.
The cost of contract manufacturing is typically very competitive between top CNC machining companies. Any shops offering significant cost differences may not be using the latest in technology and equipment, or they may be geared only for small volume production or for very high volume production.
Production Capacity and Ramp Up Times
It is critical to understand if the machine shop has the ability to keep pace with the anticipated production requirements. It is of benefit to have a local shop that can handle the order, but if this shop is at maximum capacity, the OEM has no option but to move production to a larger shop as their order volume increases.
Working with one CNC machining service for design support through prototyping and production has benefits to any OEM, particularly if they offer secondary services that are of value.
Options for Production
The top CNC machining companies can evaluate the part and component, the production issues, and the specifics with the choice of materials and the tolerances required for the job. They also can recommend a machining service that meets all of these requirements and also provides the lowest cost of production.
Quality Control Systems in Place
While the OEM may not require parts made to very high tolerances, working with a CNC machining company with ISO 9001 certification is a benefit. These companies are committed to quality control and full satisfaction of their customers.
Quality control means less waste, greater production efficiency, and a system that ensures parts and components meet or exceed the standards required by the customer.