What To Expect With A Home Disinfection Service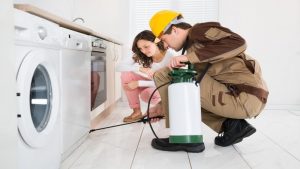 The COVID-19 pandemic did not impact Australia the way it affected other countries around the world. A large part of the limited spread of the virus was due to a fast response to shut down the country and limit potential exposure.
However, having the peace of mind of hiring a home disinfection service to treat your home for coronavirus, bacteria, fungi, and other common viruses is money invested in the safety and well-being of your family. In situations where a family member or visitor to the home tested positive for COVID-19, or if there is a suspected interaction between a family member and someone with coronavirus, home disinfection should be a priority.
Hiring a professional home disinfection service provides a simple, effective, and efficient way to treat all surfaces in the home in a very short period of time. There are different disinfectants and processes used by various companies, so be sure to check the specific instructions and information on the service's website.
Approved Disinfectants
The home disinfection service should use only Australian Therapeutic Goods Administration (TGA) approved products. These chemicals are applied using a commercial type of mister, which distributes micron-sized droplets of the chemical across all surfaces.
Application
Unlike disinfectants sold in stores to the general public, these chemicals kill COVID-19 and other types of viruses, bacteria, and fungi in about 2 minutes. They form an antimicrobial layer that bonds to the surface of all materials in the home.
The mister spray is so small in size that it is invisible on the surface. It can be applied to all types of materials, including carpeting, walls, furniture, flooring, and household items such as computers, televisions, and HVAC and ventilation components in the home.
In most homes, it is safe for pets and people to return within an hour of the treatment. As an eco-friendly product, the antimicrobial layer naturally degrades over time without any leaving any residue behind.
For more information on the home disinfection service offered by Flick Pest Control, visit us online.