What to Expect When Visiting a Children's Dentist in Mesquite, TX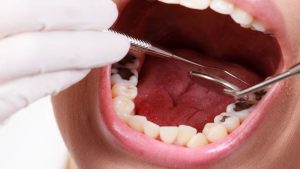 Visiting the dentist can be a scary experience for some children, especially if it is their first time. But with the right care and preparation, visiting a children's dentist in Mesquite, TX, can be an enjoyable experience that your child looks forward to. Here are some tips on what to expect from your little one's visit.
When you arrive for your child's appointment, the staff at the office will be ready to welcome you and answer any questions that you may have. Your child will be called back to the exam room, where they will be asked to sit in a comfortable chair. The dentist or hygienist will then explain everything to your child in easy-to-understand terms, so they can understand what to expect during the visit.
The dentist will do a full check-up of your child's teeth and gums and discuss any concerns that you or your child may have. If needed, X-rays will be taken to take a closer look at the teeth and jaw. They will then have a cleaning and polish to remove any plaque or tartar build-up. Finally, the dentist may give your child a fluoride treatment that is applied to the teeth to help protect them from cavities and decay.
At the end of the visit, the dentist may give your child a special treat for being so brave throughout their check-up. Your child will also receive an individualized home care plan to ensure that their smile stays healthy and beautiful until their next visit.
Visiting a children's dentist in Mesquite, TX, does not have to be a daunting experience for your child. When you bring your child to Rio Dental & Orthodontics, you can be confident that they will receive the highest quality dental care in a fun and comfortable environment. Contact them today.