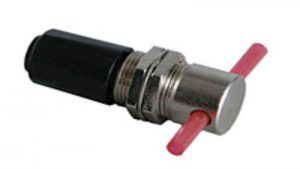 Ball valves come in many different shapes, sizes, materials, and configurations. A mini ball valve can also include a wide range of different options, making them ideal for small equipment and systems where standard sized valves are too large or too bulky for the application.
A mini ball valve, like a standard sized ball valve used in industrial applications, has a very basic form of operation. This allows the valve to allow full flow of the media through the system or to close it off and prevent any liquid, gas, steam or slurry from moving through. Additionally, the ball valve can provide a relatively precise way to control flow, which is often a secondary function of these valves.
Configurations to Consider
As with all types of valves, a mini ball valve can be designed with a number of ports from the basic intake and output ports, which is used in a wide variety of applications from chemical production and water systems to sanitary processes in the food and beverage industry.
Three way ball valves of any size allow for three different pipes to feed into the valve. These types of valves can be used for mixing and selecting types of requirements where it may be necessary to alternate inputs between two options.
Four and five way ball valves are more complex and allow for greater control over multiple inputs to a system. The operator can easily and quickly change the input simply by turning the handle on the top of the valve.
Materials Make a Difference
In most cases, brass or plastic will be the two options for the ball valve body. Both are durable and strong, with plastic often used where weight is a consideration. Additional factors to consider when choosing the type of material in the valve will include temperature and the durability of the material in the given application.