True or False: Four Reasons Why a DIY Website Can Hurt Your Business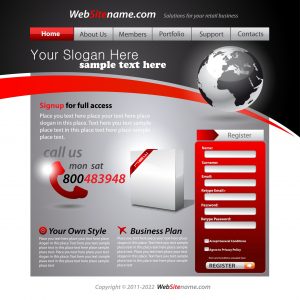 Free and paid website builders have come a long way – you no longer need to know code! – and even a newbie can build a nice-looking site with WordPress or Google Sites. And, yes, you can get it up and running in less than an hour.
The problem? No matter how much time you spend on it, the final product never quite looks as good as you had hoped, it's not responsive for smaller screens and probably not optimized.
In other words, it's back to the drawing board.
Here are four of the most common misconceptions when it comes to using a DIY site:
1. Can't I just use a website builder to make my own site?
Granted, you don't necessarily need coding skills to build your site, but it still requires various other skills, like design and copywriting. Poor website design and user experience can make your site look unprofessional, costing you prospective clients in the Denver area and beyond.
2. Why should I pay for a web designer when I can create a website myself?
And isn't a DIY website cheaper than hiring a professional?
What if the template lacks essential features, or the font options don't match your brand? Resolving these issues is almost always time-consuming. Doing the work yourself will save money, but it will also require far more time and effort. And, as mentioned previously, the final product likely won't look as professional as a site designed by a professional.
Top of Form
3. Can't I just copy and paste content from other websites onto mine?
Plagiarizing someone else's content could result in legal action and/or post-licensing claims, plus Google will penalize a website that it finds has more than 10 percent plagiarized content. That could severely diminish your SERP ranking and, in a worst-case scenario, could result in Google removing your site from the list of search results.
4. Isn't having any website better than not having one at all?
If your site is for admin purposes only, meaning prospective clients won't see or use your site, then that's probably true. Otherwise, your site represents your brand; if it doesn't look professional, it could reflect poorly on you. In other words, it's a considerable risk to take.
Of course, the best strategy would be to call around various SEO agencies to find the one that's both cost-effective, and that truly understands your unique needs. Look for an agency that's a certified Premium Google Partner to ensure you're getting the best possible product at a price you can afford.
Contact The Xcite Group for more details.