Tips for caring for a person with Alzheimer's Disease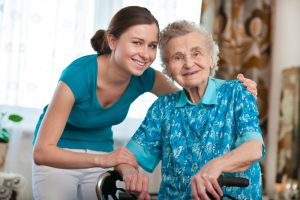 Caring for a person with Alzheimer's disease does require some changes to your lifestyle and attitude. You will want to learn as much as possible about Alzheimer's and if possible, seek the help of professionals in Monmouth County who understand what you are going through. At places like Jersey Shore, you can access a wealth of information about Alzheimer's care. Here are a few tips.
1. Educate yourself. Keep up to date with emerging treatments, new studies, and tips for how to care for someone with Alzheimer's disease. When you understand how Alzheimer's disease changes the brain and behavior of the person you love, you will be much better prepared to address the person's needs–and also your own.
2. Let your family and friends know what is going on. When you are caring for a person with Alzheimer's disease, the worst thing you can do is carry the burden alone. Even if you are the primary caregiver, talk to other people and let them know that you are caring for someone with Alzheimer's disease. Help educate them about what to expect, and you will be pleasantly surprised by the support and compassion others show when they find out you are a caregiver.
3. Ensure for the person's safety, health, and wellbeing. Sometimes simple changes can help prevent accidents. It might be helpful to consider what you might do to make your home environment safe by installing smart appliances you can monitor with your smartphone. Make sure you keep poisonous chemicals, household products, and medications in locked areas so that the person does not accidentally misuse them. Getting rid of junk and improving the overall ergonomics of your home will also help.
4. Learn about the resources in your area of Monmouth County and if necessary find out about the services offered by senior care facilities.