Three Questions to Ask yourself Before Choosing a Care Center in Orland Park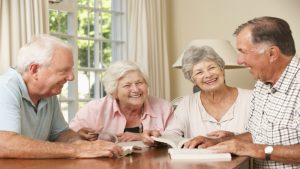 To some people, growing old can be a good thing because you are becoming wiser, but for others growing old can be a nuisance because now you are slowly losing your ability to care for yourself. If you or an elderly person you care about is considering elder care services in Orland Park, here are a few questions you or they could ask before choosing a facility.
What is my budget?
Knowing what kind of budget you have, and how you plan on financing your care is critical to finding the right center.
What kind of care do I need?
If you have a medical condition such as Alzheimer's or Dementia, you need to look at centers that offer services for those types of disorders. Another thing to consider is what kind of care do you want. Do you want to stay in a facility or have in-home care? Can you bathe and use the bathroom on your own, or do you need help?
How do I feel about visiting the center?
Once you have a small list of centers that fit your needs, visit them. Ask questions, look at the rooms, and make sure the staff makes you comfortable.
At Home & Hearth Caregivers, we believe in giving our clients care while at the same time preserving their dignity and respect. If you are a person living in Naperville, Elmhurst, Chicago, or Orlando Park, we will be more than glad to help make your life easier with our in-home care, respite care, and transportation services.