The Rising Popularity of MDF Doors for the Home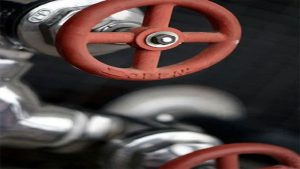 If you are in the construction or home improvement business, you want the best possible building materials for the most affordable price. After all, profits are important, but then so is quality of workmanship. This why many contractors today are choosing high quality laminated MDF doors from construction and industrial material supply distributors.
What is MDF?
MDF means medium density fiberboard and is not to be confused with cheap fiberboard materials. In order to create quality MDF, recycled wood products (fibers) are combined with resin to create a laminate. Once the materials are mixed, they are pressed and dried into sheets.
Is Wood Better?
Your construction and industrial material supply company can provide you with wood or MDF doors and both are good selections. Wood is beautiful and it has the ability to breathe. However, wood comes with these disadvantages:
* Wood easily absorbs moisture and can swell in high humidity.
* Wooden doors can sometimes warp and they are subject to rot.
* Insects will attack wood and this can weaken it substantially.
* Wood must be maintained and routinely sealed and painted.
Benefits of MDF
MDF is very strong because of its construction. In times of humidity, cold and heat, it will perform better than wood doors. There is less maintenance required also. Because it can withstand humidity, MDF is a better choice for places like bathrooms and laundry areas.
Construction Options
With MDF you can easily create panels without the need for standard five piece construction techniques. For example, MDF can be placed on a CNC milling machine and the panels can be milled into it. This creates a more solid door than wood, because there are no parts which may separate from moisture or damage. A good construction and industrial material supply company can provide you with high quality MDF and many other materials.