The 3 Best Ways to Improve Your Home's Energy Efficiency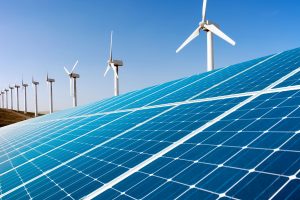 The average household energy consumption in the United States, annually, is 10,812 kilo-watt hours per year. That's 910 kilo-watt hours per month, which is a lot of electricity. If your utility bills are just costing too much, or if you're hoping to leave a smaller carbon footprint, there are many ways that you can improve your Inland Empire home's energy efficiency on a monthly basis, such as performing an energy audit or speaking with a local solar company about solar power options.
Your energy company may provide you with information about your home's energy use as compared to the previous year and the average for your area. Pay attention to these statistics! They're not just there for show.

If you have some concerns about the amount of energy that your home is using every month, it may be time for a more through energy efficiency audit. Also called energy assessments, these audits will provide you with a room-by-room breakdown of where your energy is going, how it's being used, and how your energy use can be reduced. The U.S. Department of Energy describes ways that you can perform one of these audits yourself, or you can hire a professional.

Talk to a solar company in Inland Empire! The use of solar energy systems in Southern California is skyrocketing for a good reason. What better place to utilize the sun's rays than in the sunny Golden State? Thanks to government incentives and dropping costs of solar energy systems, it's a better time than ever to invest in the installation of solar panels for your home.
If the energy bills for your Inland Empire home are overwhelming, don't panic! These are only the most basic ways to begin reducing your energy use, and there are many other strategies to employ that can save you even further money.