SAP Partner Packaged Solutions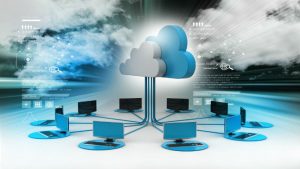 SAP-qualified partner packaged solutions are constructed and provided by SAP partners and built to help customers achieve fast returns-on-investment according to high quality standards. Three important pillars comprise SAP partner solutions within a packaging strategy. They are:
A highly involved qualification process, achieving full agreement on the value proposition and confirmation from the ability partners to deliver
packages based on a combination of a partners services and intellectual property along with SAP software – all of which creates a highly targeted and unique value proposition founded on a fixed price offering and fixed scope
Exposure on SAP.com providing customers with direct access to partner packaged solutions and shared go to market activities with active partners in the SME sector
Main Goal of SAP Partner Packaged Solutions
The new strategy under the banner of these partner packaged solutions is to provide customers with a broader array of solutions to meet their specific requirements at an affordable price. The need for a broader approach to solution packaging not simply focused on enterprise resource planning (ERP) software or on premise solutions has arisen as the SAP solution portfolio has increased through an increased focus on the cloud and the addition of line of business solutions.
Partners are able to select from a range of SAP solutions to develop their own unique SAP-qualified partner packaged solution. These SAP solutions include:
SAP S/4HANA Cloud and SAP S/4HANA
SAP Business ByDesign
SAP Analytics Cloud
SAP SuccessFactors
SAP solutions for commerce and customer engagement, including SAP Hybris
SAP Leonardo capabilities
Promote Growth
Partners can benefit from new growth-centered features designed to enhance rates of success, including:
External presence on SAP.com (using the SAP-qualified partner-packaged solution finder)
Complete internal visibility of SAP sales teams
Dedicated logo
Up-leveled digital strategy
Qualified Solutions Produce Quality Implementations
Through the formalization of the SAP-qualified partner packaged solution process, SAP is able to work together with partners to develop best practices. A formalized packaging strategy also allows an SAP partner to develop and deliver a packaged solutions portfolio that covers a wide array of cloud products.
To verify a solution as a SAP-qualified partner packaged solution, partners must establish the capabilities of the solution and prove they can move the sales cycle forward to completion. In addition, the solution must contain an initial fixed scope and fixed cost for customers.