Outsourced Metal Fabrication Companies – Don't Make These Mistakes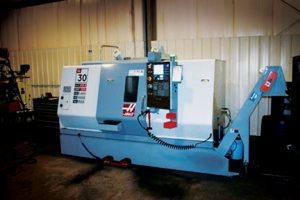 If you want to improve your machine shop business, outsourcing some of the work is a good idea. In fact, the best metal fabrication companies handle product development and engineering. This provides many benefits and speeds up the time it takes to get your products to market. However, not all shops are the same and here are some things to avoid when you look for a business partner.
Too Far Away
When you shop metal fabrication companies, it's best to choose a company in the United States. In fact, here are some of the reasons to go with an American company:
Communications – with some overseas shops, language is a barrier. Even when people speak your language, they may have problems communicating. This causes serious issues with important services like engineering and product development.
Work schedule differences – if you work with a company on the other side of the world, you might experience a time difference of eight to ten hours. This makes communications difficult because both companies are not open for business at the same time. You don't have the benefits of real-time communicating.
Certifications – qualifications and certifications are different for other countries, and unless your outsourced service has all the certifications, you could have quality issues.
Cheapest Services
Some companies offer services cheaply, and this may seem like a good deal. For example, some metal fabrication companies may quote low prices for CNC milling services. However, cheap prices often mean something is wrong with the equipment or quality process. When you check out companies, their price is important, but their quality is even more important.
Unknown Companies
It's important to research companies before doing business with them. If you know nothing about them, this is a red flag until you check them out. The best fabrication services have years of experience and impeccable reputations.
About The Author
Related Posts