Looking for a Home Aide? 3 Good Tips to Get You Started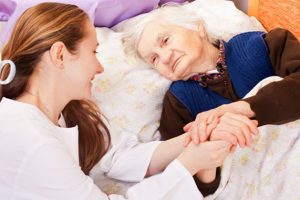 About 58,500 companies provided home care services to about 8 million Americans across the country in 2012, USA Today reported. Those numbers have already grown as baby boomers retired and entered Medicare. In the next 20 years, about 3 million baby boomers will retire and shape the health care system, Hospitals & Health Networks (H&HN) says.
Looking for Help
If your parents or elderly loved ones have retired in the last year or two and are starting to show signs of immobility or health decline, it might be time to hire a home care provider. Don't know the first thing about hiring a certified home health aide? Here are a few tips to help you.
Assess the Necessary Level of Care
In some cases, you might only require someone to provide your loved ones with personal care. These will probably include assistance with daily grooming activities like bathing, dressing and grooming. This might also include meal preparation and making sure their homes are clean. However, some might require medical care and supervision. In those cases, you'll need to hire a home aide with medical training and credentials to ensure your loved one has the best assistance possible.
Check the Basics and Background
Review the aide's credentials. Ask about his/her level of experience, especially in terms of providing care and assistance to someone with your loved one's condition. Is the aide certified and licensed? Once all those facts check out, you at least have the reassurance of knowing your loved one is in good, capable hands.
Look for Fit
Aside from qualifications, it's often best to hire a certified home health aide that your loved one is at ease with. They're going to spend a lot of time together. It's only right that you choose someone with whom your parents or grandparents are wholly comfortable.