How Your Fence Contractor Can Improve Your Safety and Security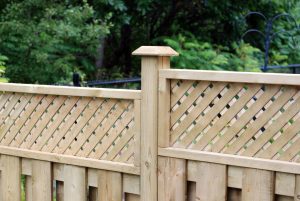 When you think about all the things you do in the backyard of your home, you may realize a fence installation is the best investment for you. It can help to keep your pets inside your property. It can also give you a bit more privacy from other people. And, when professionally installed, your new fence can boost your overall security. Aluminum fence installation – when done by a trained professional – can provide your home with added value from this enhanced security. Could this be an important investment for you?
How Fencing Benefits Your Home
When you choose our experienced fencing experts to help you with your new fence installation, we work with you to ensure you select a fence designed to amplify your privacy. Some designs allow for comprehensive privacy by blocking the vision of others. By doing this, there is no way anyone knows what is happening in your yard unless they walk up to the fence to look over it. And, a fenced-in yard like this helps you to use your space without fear of what others may see you doing or who lives in your home. It even helps to minimize the risk of allowing your home to look like it is empty. At Big "Wood"y's Fence, Inc., our team provides you with plenty of options to find the solution for your home.
As experienced fencing experts, we know just how important it is for you to have a space you feel good about being in. We encourage you to contact us to learn more about aluminum fence installation, or fence installation of any other type. Serving Orlando, Apopka and all of Central Florida, our team is available to come to your home to provide you with some guidance on all security-enhancing fence options we offer.
Like us on Facebook for more information!