How Long Should You Leave Christmas Lights Up?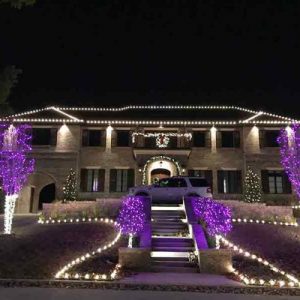 During the holiday season, seeing festive, colorful lights is exciting and expected. However, what about when Christmas passes. How long is it acceptable for you to keep up your Christmas light displays in Fort Worth, TX that you worked so hard on? This is a long-debated question and the fact is, there is no right answer.
The Christmas season can vary from one family to another, and one area to another. While the holiday falls on December 25th, there is no "hard deadline" when it comes to when your lights should come down.
Thanksgiving to New Year's Day
There are many people who believe that it is acceptable to leave your Christmas light displays in Fort Worth, TX up between the time period that starts at Thanksgiving and ends with New Year's Day. This marks the "official" start and end of the Christmas season. This offers a set of clearly defined boundaries that you can use to put up and take down your own decorations.
Why Putting Up Lights Sooner May be Better
The fact is, when January arrives, many parts of the country experience pretty severe weather. These weather conditions can cause serious damage to any Christmas lights that are still up, even if they aren't being used. As a result, it is best to get them down and put safely away in storage before this bad weather arrives.

The good news is, if you don't want to have to deal with the hassle of taking down and storing away your Christmas light displays in Fort Worth, TX, then you can hire the professionals to handle this for you. In the long run, it will help you save both time and money.
Find out more about your Christmas lights and how to store them safely by visiting the Christmas Company website.