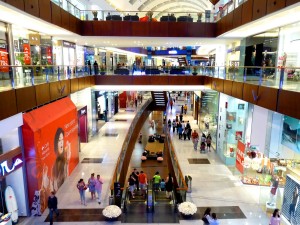 The Orange County Convention Center in Orlando is a year-round venue for some exceptional trade shows and conventions – even the American Kennel Club National Championship takes place here. If you're planning on exhibiting at any of the shows or conventions here, you may want to have a local company furnish your trade booth instead of shipping it in.
Local Motion
Nimlok Orlando is a local business that specializes in designing and building trade show booths and portable modular displays. You can design, and then purchase or rent your booth for local shows, or have your personal booth shipped to shows all over the Florida, the United States, or overseas. Nimlok tradeshow exhibits are not one-size-fits-all rentals, but can be customized with your handpicked finishes and flooring to make your company stand out.
Why is it Important?
Trade shows are important opportunities not only to your customers, but to see what your competition is doing, and learn from watching other exhibitors. You'll want to be able to scope out whose booth is getting the most traffic, what an eye-catching design can do, and keep tabs on what your competition is doing in terms of specials for the event. Exhibitors attend trade shows largely because they can meet people face to face, instead of imposing on them with the usual telephone calls, emails, and mailers. It's a chance to get up close and personal, and make the case for your goods and services in person. You're not only generating leads, but also networking within your industry, and building relationships.
This is why it's so important to present a professional image to other exhibitors as well as attendees. Think of your trade show booth space as you would a job interview, and put your best foot forward.