Event Marquee Are the Best Places to Have Your Parties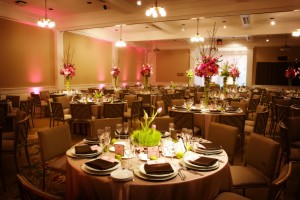 Does the thought of hosting a party in a traditional venue, such as a function room or hotel, seem slightly dull? If so, consider spending your money on marquee hire instead. Marquees can be transported to various areas, allowing for freedom location and complete venue control. In addition to this, they are suitable for all weather conditions and are available to rent from most reputable companies. Read on to learn more about why these portable venues are fast becoming a top choice for event organisers around Australia.
Types of Marquees
Before you rent a marquee, take a look at what options are available. While one may be suitable for a wedding, another might be better for a festival or music-focused bash. Most marquee parties will be held inside a frame marquee or pagoda. Constructed with a sturdy aluminium frame, a frame marquee will be held in place with ground anchors. This type of marquee will generally be stronger than a pagoda, which will create an instant impact with it's attractive tent-like appearance. Available in varying sizes, pagodas are designed with a single peak and are most commonly used for exhibitions and VIP events.
The Benefits of Marquees
So, why choose a marquee for your next party instead of another type of function venue? Well, there are many benefits associated with a marquee. One of the major benefits is that it can be transported from one location to another, which gives you the freedom to choose an event location. In addition to this, they can be enhanced in a functional and aesthetic way with PVC windows, lights, flooring and inner lining. The design of your event can be controlled entirely when you hire a marquee and because they are available in a wide range of sizes, you will not be limited to a certain number of guests.
Choosing a Location
A few factors will come into play when you are choosing a location for a party. For example, will wheelchair users be going to the event? If so, you should make sure it takes place in a wheelchair accessible location. If a conference or discussion will be happening, find a spot where road disruptions won't interrupt the event. Versatile and free standing, marquees can be set up in most places, but be sure to consult with the party planner first.