Evaluating Foundation Repair Companies for Your Project in Little Rock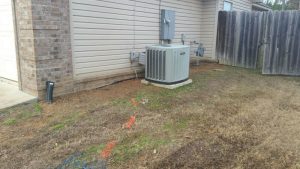 If you own a home, you certainly don't want to find out the news that you have a foundation that has cracked and settled, with further settling a possibility. However, this does happen and requires the intervention of professional foundation repair companies. Little Rock homeowners experiencing these problems can rely on the knowledge and skills of professionals and foundation repair to effectively provide the needed solutions.
Before hiring a foundation contractor, it's important to ask and answer some questions as part of your contractor evaluation.
1. Does the contractor have the right knowledge and experience to fix foundations?
To be considered a qualified professional in the area of repairing foundations, it is necessary to have done more than simply attend school for a short period of time and earned a certification. Foundation repair requires expert knowledge and the ability to apply that knowledge and solve problems effectively. You don't want to hire a contractor to solve your difficult foundation repair issue was lacking in the right knowledge and experience to get the job done right.
2. Is the contractor properly licensed and insured?
Foundation repair companies should be properly licensed and provide proof of insurance. The company you hire should also have various policies in place, such as workmens' compensation, general business liability, and commercial vehicle with limits that exceed state requirements. The company should also possess a legitimate trade license and can obtain required permits if licensing is required by your city or state.
3. Is the contractor's work under warranty?
Offering a solid warranty is also important feature to look for in a quality foundation repair company. Determine what the warranty covers, if it is reasonable, and whether or not it is transferable.
4. Does the company offer a list of references?
A reliable foundation repair company will provide local references upon request. Evaluate the company's online presence, including its social media presence, if any. These elements can give you a sense of the companies service offerings, capabilities, and reputation among customers and in the community. As well, it is important to obtain any information available from your family and friends if they have experience with the company or recommendations.
5. Is the contractor familiar with your local area?
Using a local foundation repair company that is familiar with local soil conditions and applicable construction techniques is also beneficial. Local foundation repair companies should have an extensive understanding of the local soil and how it will respond to various types of foundation repairs and installations. It is also important to make sure the foundation repair company has an actual physical shop or office location that you can verify.
If you need foundation repair work done now or in the near future, contact a reliable local foundation repair company today to get the process started.