Enjoy Specialized Attention from a Team of Specialized Care Givers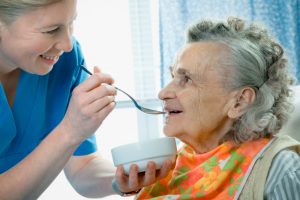 At Capital City Nurses, we care about your wellbeing during this delicate time. Covid-19 has been responsible for the deterioration of different sectors in the world. It is traumatizing, and this is why Capital City Nurses is working round the clock to make things more bearable for you. Our exemplary services in the medical field are probably what you are looking for during this fragile state in the world of health.
Spend Quality Time with Our Daughters and Sons Down the Street- Make Use of Our Companion Caregivers
Sometimes we do not need medical attention. What we need to have our health in check is companionship. If this is what you are looking for, you will enjoy our caregivers. Our nurses are available to provide different services to ensure your loved ones feel loved and cherished.
Our caregivers are the best gateway from isolation and depression. We will have friendly chats with your loved ones, help them maintain a healthy social lifestyle, and ensure their mental and social health is in check.
Post-Surgery Care
You will always need extra care and attention after surgery. You would love the experience our caregivers will provide. It is a sure way to recover and get back to your regular lifestyle as quick as possible. We will help you with your food, hygiene, posture, and exercises that will help you recover. You want specialized care that will see you recover fully, so as not to be readmitted.
Capital City Nurses is a great way to give both you and your loved ones specialized care, both from home and the hospital. If you need our services, feel free to contact us or call us through 866-807-7307.
Visit Facebook for more details.