Baldor Electric Motors For Hazardous Locations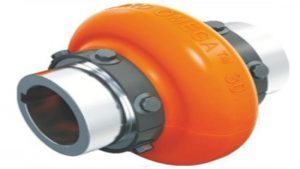 Choosing the right electric motor to operate your production line or another piece of machinery is important. When the situation involves in potentially dangerous situations and hostile environments selecting the perfect engine is essential. Failure to do this can result in extensive damages to property, lost production and human injury or death. Certain Baldor electric motors are popular for use in several hazardous environments in Texas and Louisiana.
What Are Explosion Proof Motors?
Explosion proof motors are capable of reducing the danger of explosions. They contain the explosion inside the motor, therefore, not allowing it to disseminate into the surrounding area. The Underwriters' Laboratories grades them accordingly:
1. Class I: This covers various gases, liquids or even vapors that are explosive or pose a risk of igniting. A common example is gasoline
2. Class II: This includes various organic and inorganic dust that may become explosive in certain concentrations or mixtures. The substances range from flour to coal dust
Baldor offers an extensive line of explosion proof electric motors.
Industries and Industrial Applications
Electric motors capable of placement in hazardous situations are in demand for certain industrial concerns. Companies in the oil and gas, forest and paper and chemical industries utilize them. So do the water and wastewater management company. They use Class I and Class II Baldor electric motors in the following equipment
Compressors
Conveyors
Fans
Gear Reducers
Pumps
The Division 1 line of explosion proof motors provides the level of safety companies need to have to protect their employees working in dangerous environments.
Baldor Electric Motors
Baldor manufactures a line of AC and DC electric motors for use in a variety of applications. In Louisiana, Texas and East Texas, many industries turn to Baldor when they require an explosion-proof motor for their machinery. Division 1 Class 1 or 2 Baldor electric motors will function as required ensuring the protection of products, services, and employees.