A Simple Guide For Replacing Baldor Electric Motors For Texas Companies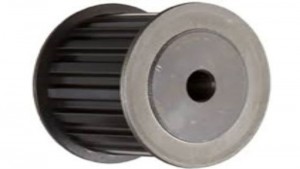 Electric motors are used in all different industries and applications and in virtually all production type of companies. These motors are typically going to have a fairly long life cycle, but at some point they will need to be replaced. It is at this time that Texas companies have the opportunity to look carefully at the existing motor and determine if they want to upgrade, stay the same, or choose a different manufacturer.
Baldor electric motors are a very popular option for a new or replacement motor. In business for over 120 years, the company offers a wide range of motors, components and parts used in all types of conveyor systems as well as to operate pumps, HVAC systems, processing lines and for general purpose applications.
Identifying a Current Motor
If there is a current motor in use and you are looking for a replacement, there are several things you will need to know before shopping. Engraved on the metal nameplate on the motor itself, you will find a model number, serial number, horsepower, speed, frame size, voltage, frequency as well as if it is single or three phase motor or a DC motor.
All of these components are important, but the horsepower and speed rating is critical. It is important to avoid choosing Baldor electric motors that are rated outside of the existing OEM specifications. Choosing the incorrect speed and horsepower can cause significant risk of damage to the other components in the system.
Open or Enclosed
Baldor electric motors, as with those produced by other companies, will either be open or enclosed. Open motors do not require an enclosure to keep materials and contaminant particles from getting into the motor itself. Enclosed motors are fully protected to prevent materials and particles from entering the motor.
With the enclosed motor, there will be several different types. This may include fan-cooled systems or non-ventilated systems. Different enclosures may also be required for specific types of applications.
Another specialized type Baldor electric motors come in is an explosion proof motor. This is designed to operate in conditions where hazardous dust, chemicals or materials are in the environment. These motors are designated by class, division and group in addition to size, voltage and other operational considerations.
If you currently need a replacement electric motor, look for a manufacturer and model that has an excellent track record in Texas industries and applications. Low maintenance and long life cycles will add value to the motor you select and also help in decreasing downtime.