4 Simple Yet Effective School Fundraising Ideas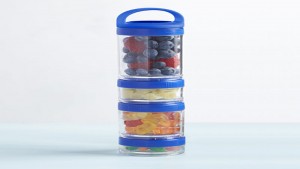 When it comes to fundraising, schools have special needs. For example, it depends on whether you are a grade school, middle school, or high school and what time of year it is. These things can affect the success of a fund raising project. However, some school fundraising ideas are pretty much universal and will work most of the time. Here are 4 excellent ideas which you may want to try out next.
1. Zero Calorie Candy Sale
This is similar to the "Sunshine in a Can" promotion which has been very popular with tourists in Florida for many years. Who wouldn't want to buy candy with no calories? The kids need to make up empty candy wrappers labeled as 0 Cal Candy. They can be sold for the low price of a dollar each and customers contribute to a school's worthy efforts without adding to their waistlines. You also may hire a professional print service for your wrappers.
2. Child Art Exhibit
What child doesn't want to show off his or her artistic talents? You can use this to the advantage of your organization with one of the most novel school fundraising ideas. Each parent makes a modest donation to the event. The kids create their artwork during school hours and the classroom becomes the venue for the event. Parents attend the art show to check out all the fantastic art and each child receives a prize for participating. An art show can be the perfect way for a classroom to fund extra equipment they need.
3. Green Fundraising
How about selling eco friendly items for your "green" event? Check out a fundraising organization with reusable shopping bags. In addition, kids can bring aluminum cans and other materials to school for recycling. Classroom projects can include artwork made from recycled six pack rings. There is no end to the good things you can do for the school and the planet.
4. Dress Down Days
An entire school can get in on this event and the concept is quite simple. Every child making a donation or contributing time after school does not have to wear a school uniform for the day. By providing options for participation, you allow kids with limited funds to also be a part of the event. Of course, you'll need to set some kind of dress code but most kids will be excited at the opportunity to leave their school uniforms at home for a day. You can give the entire day a "relaxed" atmosphere and Friday may be the best day of the week. As you can see, great school fundraising ideas do not have to be complicated to be highly effective.