3 Essential Tools for Installing Tile Your U.S. Company Needs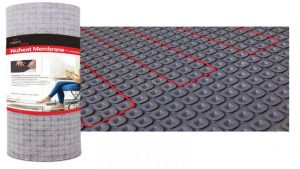 Whether beautifying a business or home, tile can improve the appearance of almost any room. If you install tile for a living or as a hobby, you're going to need the right tools. With that in mind, here are three essential tools for installing tile.
Trowels
An essential step in the tile-laying process involves using mortar to stick tiles to surfaces. Before touching the back of a tile to a surface, it needs mortar for adherence purposes. Considering that, you'll need a quality tile trowel for even mortar distribution. Make sure to choose trowels that are large enough to be effective tile installation tools but light enough to easily move.
Rubber Buckets
Certain tile installation tools are easy to remember and have on hand. When it comes to rubber buckets, this is something new tilers might not know about. You're likely used to bringing plastic buckets along with you while working. But, when you're mixing mortar, plastic buckets can cause a lot of headaches when cleaning time arrives. Fortunately, rubber buckets are flexible. This makes cleaning our mortar out of rubber buckets much easier than doing this to plastic ones.
Tile Spacers
Another essential tool when laying tile is a spacer. Placing these items between newly laid tiles helps you maintain even spacing. You can also use tile spacers to make a smooth transition into a new tiling pattern. Considering the small size of these items, they're sometimes easy to lose. So, it's a good idea to ensure you have plenty with you before starting a new tiling job