Choosing a digital agency for your brand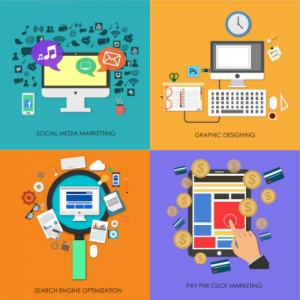 In today's market, going online with your brand is crucial. Digital marketing is here to stay, locally and internationally, and has overtaken traditional advertising in the UK with more ad spend going towards digital advertising than any other medium. Digital marketing may be even more important in South Africa with its mobile (smart phones) centric population.
In order not to fall behind in the digital evolution it's recommended to enlist the help of a digital agency. Digital agencies specialise in taking your brand from the 'here and now' to the 'everywhere and anytime' with a digital marketing strategy that meets your brand objectives. A great digital marketing strategy should tie flawlessly into your brand's overall advertising strategy; therefore it's important to choose a digital agency that has expertise and a history working with traditional or legacy forms of advertising- such as TV, radio and print. Digital marketing should not be seen as an independent marketing means, but rather a valuable addition to an overall strategy that spans all advertising channels.
Finding such a digital agency with an integrated approach to advertising and experience in traditional media can prove to be difficult. This is where Ebony+Ivory can help – a full service advertising agency with a group of talented, creative and knowledgeable marketing and branding specialists. Ebony+Ivory believe that the mix and integration of digital and traditional media channels are of utmost importance and crucial to the success of the advertising strategy. With almost five decades of experience in traditional advertising and specialist digital expertise, E+I is the perfect digital agency to add value to your brand with a 360 degree approach to advertising.
Contact Ebony+Ivory today to put their motto, "We value your business and brand"!
Watch our Video on YouTube.